Providing high-quality surgical care in a stress-free and relaxing environment.
Loyalhanna Veterinary Clinic provides veterinary surgical care and services for cats and dogs. Using state-of-the-art equipment and an experienced team, we'll provide your pet with high-quality surgery in a safe, stress-free, and relaxing environment.
Our team of skilled veterinarians and technicians is ready to provide your pet with a range of surgeries. Before each patient has surgery, an ECG is run, bloodwork is completed and a physical examination is done, to be sure that your pet can be safely anesthetized. If any abnormalities are detected, the surgery is postponed until further testing and diagnostics have been completed.
During surgery, each patient is monitored by a highly trained technician, an ECG machine, pulse oximeter, blood pressure, and a respiratory monitor.
The CO2 Laser is available for many surgical procedures; it decreases bleeding, swelling, and pain. The Therapy Laser is also used after many procedures to increase blood flow, increase circulation, and speed up the healing time, so your pet can feel better faster.
Below are some of our surgical procedures we offer: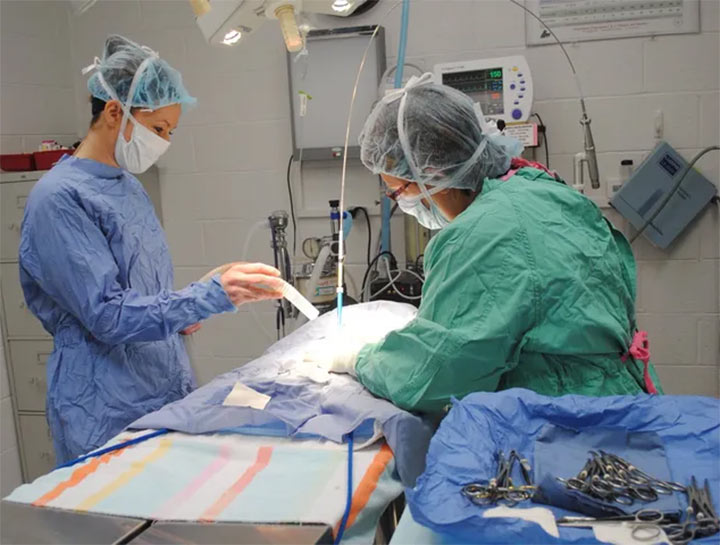 Help your pet live a long, healthy life.
A safe alternative to traditional surgery.
Surgery on eyes, ears, and other soft tissue areas.